NEW DELHI:
Congress
general secretary
Priyanka Gandhi
Vadra on Saturday accused the BJP federal government of working with dictatorial actions to suppress the voice of people today as she condemned arrest of students, intellectuals, journalists and social staff protesting against the Citizenship (Amendment) Act and a probable
NRC
.
The NRC and the new citizenship law are in opposition to the Constitution of India, she reported in a statement.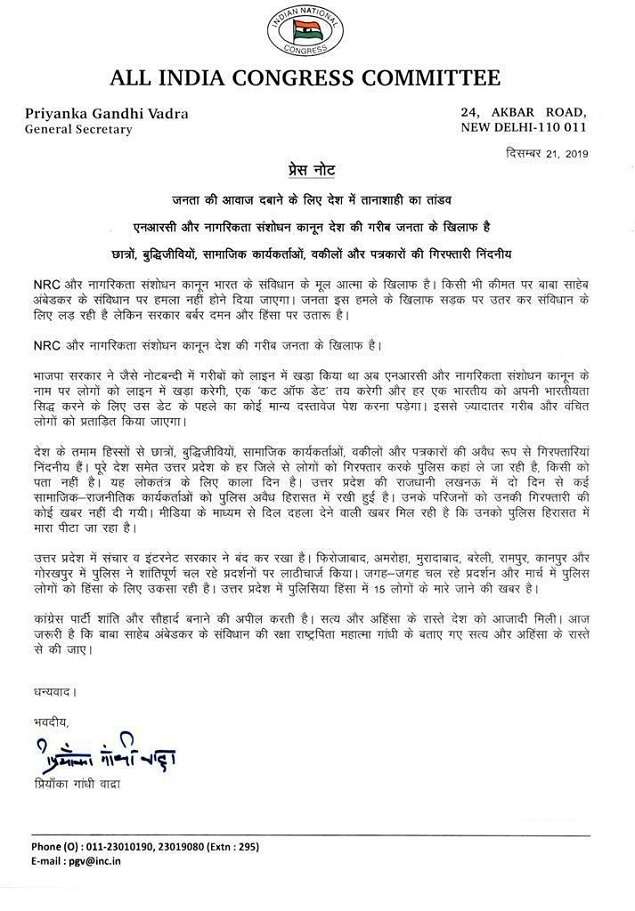 The people of the country would not make it possible for any these attack on the Structure but the federal government was bent upon employing pressure and violence towards protesters, she additional.
She also appealed to people today to abide by the path of non-violence and truth of the matter as propagated by Mahatma Gandhi to safeguard the Constitution and not make it possible for any assault on it.