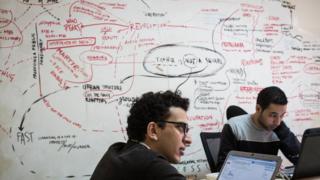 The office environment of Egypt's previous big unbiased media outlet has been raided by plainclothes stability officers, its editors say.
On Facebook, Mada Masr claimed laptops and telephones ended up confiscated and a few employees customers briefly arrested.
Despite getting blocked in Egypt since 2017, the web site is accessible in the place via virtual private networks.
The authorities have not commented. There has been a crackdown on dissent and free of charge speech beneath President Sisi.
According to Mada Masr, nine plainclothes stability forces entered the place of work on Sunday afternoon and refused to response inquiries about their identification.
For three hours, they questioned several personnel members, which includes editor in main Lina Attallah and managing editor Mohamed Hamama, who were afterwards taken to a law enforcement station with reporter Rana Mamdouh.
Two France 24 journalists who were there to job interview Attallah were being also prevented from leaving the making. "We questioned why we had been detained but no-a single answered," Eric de Lavarene, just one of the reporters, informed AFP news company.
He reported he had time to warn the French embassy of his arrest, and associates have been despatched to the office.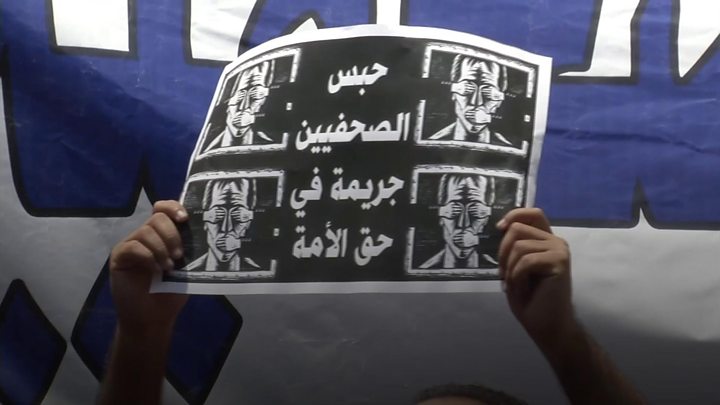 Also on Sunday, Mada Masr described that its journalist Shady Zalat was launched, a day just after his detention in Cairo.
Mada Masr has not too long ago published an write-up on the clear sidelining of Egyptian President Abdel Fattah al-Sisi's oldest son.
Egypt jails more journalists than any other place just after China and Turkey, in accordance to the New York-based watchdog Committee to Safeguard Journalists.
At least 8 have been arrested since rare anti-federal government protests erupted in September, the CPJ explained.
Meanwhile, Reporters Without the need of Borders said Egypt was "one of the world's most significant prisons for journalists."